About Eye Center South
Voted Favorite Place to Work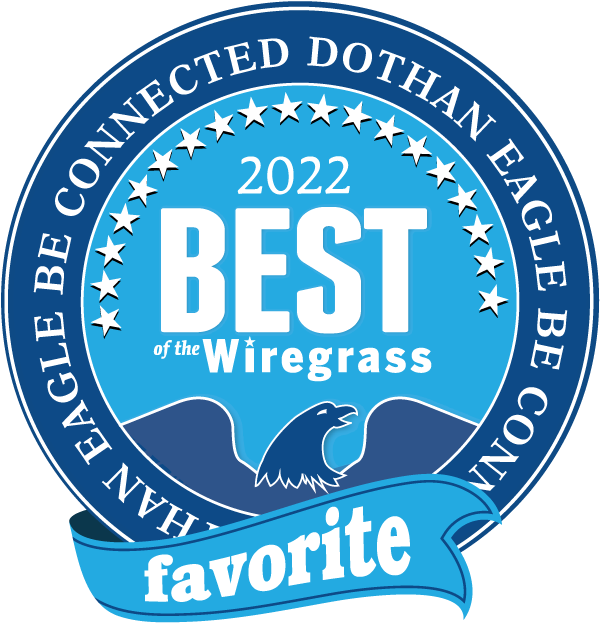 The History Of Eye Center South
In 1980 Drs. Marnix Heersink and John Fortin opened up an ophthalmology practice originally in downtown Dothan. Within a short time they outgrew that facility and decided to move to the Ross Clark Circle at the corner of Fortner Street where the practice is still located today. The original building that houses Eye Center South has undergone multiple renovations, additions and expansions.
Our campus today is known as Health Center South, home to multiple thriving businesses. The anchor businesses are Eye Center South, Surgery Center South and The Medical Tower, which houses Vision Center South, the Optometric Division of Eye Center South. Many hours of thoughtful planning and design went into the development of our campus, which provides comprehensive general eyecare, as well as specialty surgical eye care at Alabama's first and top ranked Outpatient Surgical Center.
The current Eye Center South building was originally built in 1974. Drs. Heersink and Fortin moved there in 1982 because the property was strategically located between Dothan's two hospitals. In 1984, an outpatient surgery center (then named Eye Surgery Center) was added to the building. The facility today is known as Surgery Center South.
Upon opening in 1984, Surgery Center South only had two operating rooms shared by many surgeons. Presently there are twelve fully-equipped operating rooms, two procedure rooms, and additional space available for future development.
In 2006, Hearing Center South was added to the offerings of Eye Center South. Patients now have the ability to have their hearing tested and hearing aids fitted alongside their eye exam appointments.
The stately Dutch inspired architecture of the Health Center South Medical campus is a nod to Dr. Heersink's Dutch heritage. The campus has become a landmark to locals and tourists alike traveling Ross Clark Circle who commonly refer to it as "The Castle."
In 1985, Eye Center South began expanding to other communities throughout the Southeast. Presently, Eye Center South has six locations spanning from central Alabama down to the Florida panhandle.