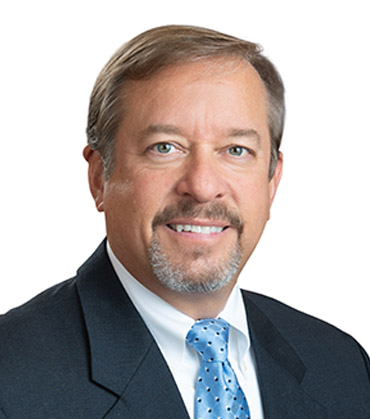 S. Douglas Owens, M.D.
Glaucoma Specialist
Board Certified & Fellowship-Trained
S. Douglas Owens, M.D. is a board-certified ophthalmologist and has the distinction of being the Montgomery area's only board-certified, fellowship-trained glaucoma specialist. He performs special procedures including selective laser trabeculoplasty (SLT), laser peripheral iridotomy (LPI), filtration surgery, EX-PRESS Mini Device surgery, glaucoma shunt surgery, and many more. He also offers state-of-the-art cataract surgery and treatment of various ocular diseases.
Dr. Owens' attention to detail and compassion for his patients sets him apart as he seeks to deliver outstanding care and the best possible visual outcomes for his patients.
While in school, Dr. Owens completed vitreo-retinal research at the Eye Foundation Hospital and received the Richard M. Feist Research Elective Award given by two distinguished ophthalmologists, Drs. Robert Morris and Douglas Witherspoon. He served as a medical intern at the Baptist Hospitals in Birmingham, AL and then completed his residency in ophthalmology at the UAB Eye Foundation Hospital. He then went on to complete a glaucoma fellowship at the University of Iowa Hospitals and Clinics in Iowa City, Iowa prior to returning to Montgomery.
Dr. Owens maintains several professional memberships which include the American Academy of Ophthalmology, the Alabama Academy of Ophthalmology, the Medical Society of Alabama, and the Medical Society of Montgomery County.
Outside of his professional life, he enjoys hunting, fishing, life on the lake, Alabama football, and spending time with his wife, Paula Kate and family.