Common Cornea Problems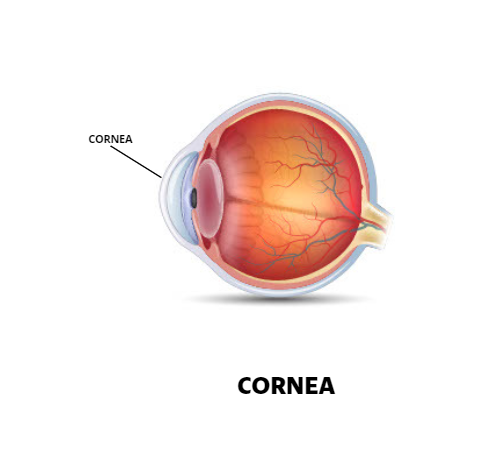 The cornea is your eye's clear, protective outer layer serving as a barrier against things that can cause damage to your eye. The cornea plays a key role in vision. As light enters your eye, it gets bent (refracted) by the cornea's curved shape. This helps how well your eye can focus on objects both far away and close-up.
If your cornea is damaged by an injury, infection or disease, the resulting scars can affect your vision. They may distort or block light as it enters your eye. Cornea problems are diagnosed by a thorough exam by an ophthalmologist.
Corneal Degenerations
Keratoconus – This disease changes the shape and thins your cornea. The bottom portion of your cornea becomes cone-shaped. Typically it begins blurring vision during the teenage years and gets worse in early adulthood. Changes in the cornea's shape can create mild to severe distortion, called astigmatism, and usually nearsightedness. The disease can also cause scars on your cornea resulting in vision loss. Your night vision could get bad enough that you can't drive after dark.
Fuch's Dystrophy – This condition is inherited and causes a breakdown of endothelial cells and the swelling of the cornea. An early sign of this condition is you awake with blurred vision that slowly clears during the day. As the condition worsens, swelling becomes more consistent and vision stays blurry. Signs of this condition may appear in your 30s or 40s, but it takes about 20 years for it to affect your vision. It's more common in women than in men.