The tears your eyes produce are a complex blend of water, oil, mucus, and antibodies. When you experience dry eyes, not only will the lack of moisture and lubrication cause discomfort but producing too few tears can leave your eyes vulnerable to bacteria.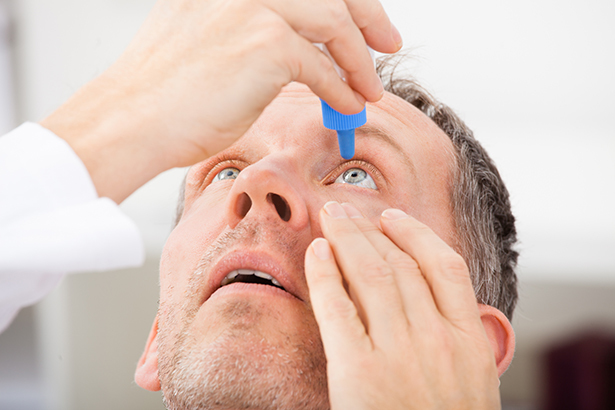 Dry eyes can lead to burning, itching, and pain that makes it hard to focus and over-the-counter eye drops might not be enough to manage them. Here's what you should know about dry eyes and whether you should seek treatment.
What Causes Dry Eyes?
A dry climate can lead to dry eyes, but this tends to be a temporary cause. If you're experiencing chronic dry eyes, it could be due to:
The natural aging processes
Menopause
Diseases like rheumatoid arthritis, which impacts your ability to make tears
Side effects of antihistamines and other drugs
Figuring out why you have dry eyes is an important first step in learning how to manage them. For instance, if it's a side effect of a medication, you can talk to your doctor about switching drugs. On the other hand, if it's due to a disease or aging, you will need to find a permanent solution.
Managing Dry Eyes At Home
If you're experiencing dry eyes, it's likely that you've purchased over-the-counter eye drops. Eye drops can provide moisture and lubrication for a few hours at a time. However, it doesn't fix the underlying problem. Even if eye drops make your eyes feel better, needing them means that your body cannot produce enough tears on its own.
The issue with treating eye drops as a long-term remedy is that they simply aren't meant for chronic use. Using eye drops regularly for weeks or months at a time can lead to side effects that actually worsen eye redness, dryness, and pain. It can also damage the oily film that helps your natural tears work.
Eye drops are a good way to temporarily relieve dry eyes, but if you're experiencing dry eyes often, you need to ask your doctor about what you can do to increase natural tear production.
Should I Get Treatment for Dry Eyes?
Dry eyes that persist for weeks or months represent a chronic condition that needs to be managed properly. If you've been dealing with dry eyes for some time, your doctor can help you identify the underlying cause and walk you through some treatment options to restore your eye health and comfort.
Some of the most common treatments for dry eyes include:
Unblocking oil glands using eye masks or warm compression
Massing the eyelids and using light therapy
Oral medication that stimulates natural tear production
Nasal spray that stimulates natural tear production
Special contact lenses (if you wear glasses or contacts)
Closing your tear ducts with punctual plugs to reduce tear loss
Surgery to correct a physical condition, like ectropion (reversed eyelid), that's causing eye dryness
There's no one-size-fits-all treatment when it comes to dry eyes, but you do have options. Talk to your doctor today to learn more about how you can get safe, long-term relief for your dry eyes.